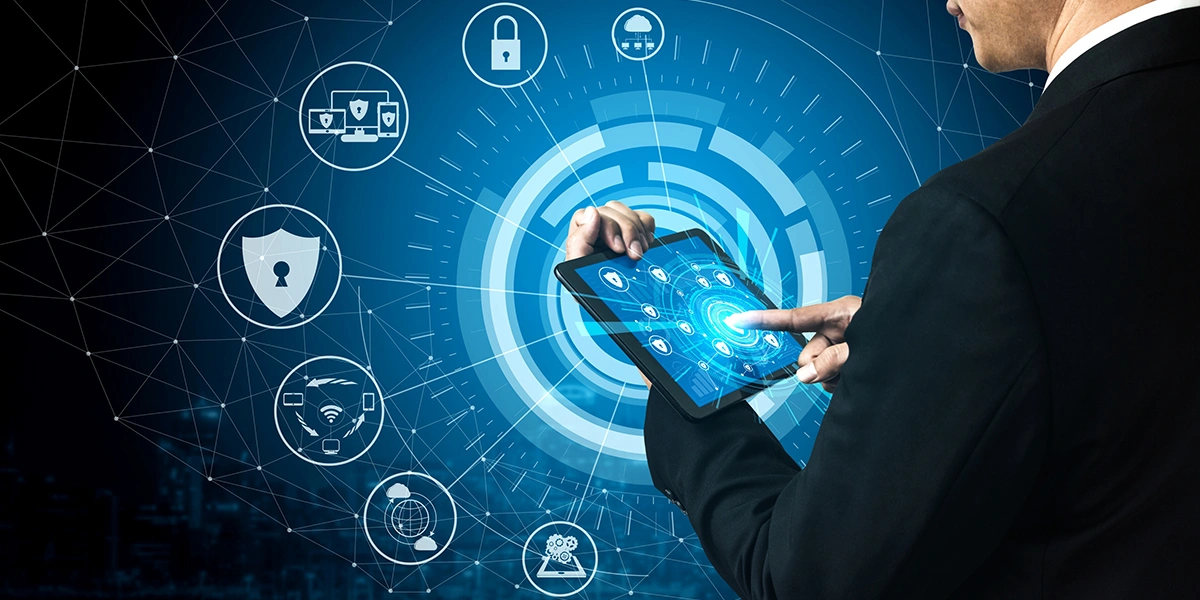 emSigner: Quick Introduction of Paperless Office Solution Software
emSigner is a paperless office solution software that enables organizations to digitize their document signing and approval workflows. With emSigner, you can securely sign, send, track, and manage your documents electronically, reducing the need for physical signatures and paper-based processes.
emSigner offers a range of features, including digital signatures, document templates, workflow automation, and integration with popular document management systems. With its intuitive user interface and robust security features, emSigner is a great choice for organizations looking to streamline their document workflows and reduce their environmental impact.
emSigner Use-Cases:
emSigner is a versatile platform that can be used in various use cases across different industries. Here are some examples of the use cases of emSigner:
Contract management:

emSigner can be used to digitize the entire contract management process, from creating contracts to obtaining electronic signatures and storing them securely.

HR onboarding:

emSigner can be used to simplify the onboarding process for new employees, by enabling them to sign and submit all necessary paperwork electronically.

Financial transactions:

emSigner can be used for electronic transactions such as bank account opening, insurance claims processing, and investment agreements, ensuring that all documents are signed and stored securely.

Legal documents:

emSigner can be used for the signing of legal documents such as NDAs, partnership agreements, licensing agreements, loan agreements, etc.

Government documentation:

emSigner can be used for digital signatures on government documents such as tax forms, land records, and other official paperwork.

Healthcare documentation:

emSigner can be used to sign and manage healthcare-related documents, including medical records, prescriptions, and insurance claims.

Digital Stamping: Several types of financial and operational contracts can be digitally stamped on the emSigner platform in a completely paperless manner.
emSigner is a versatile and flexible platform that can be used in a wide range of industries and scenarios, where there is a need for secure, efficient, and paperless document management.
What are the benefits of Using emSigner Software?
There are many benefits of using emSigner for electronic signature and document management. Here are some key benefits:
Increased efficiency:

emSigner eliminates the need for physical signatures, printing, scanning, and mailing documents, thereby saving time and resources.

Enhanced security:

provides end-to-end security and encryption, ensuring that your documents and signatures are secure and tamper-proof.

Improved compliance:

It complies with various global electronic signature standards, making it easier for organizations to meet regulatory requirements.

Cost savings:

emSigner helps reduce costs associated with printing, mailing, and storing physical documents, and the associated labor and transportation costs.

Easy to use:

The platform's intuitive interface and integration capabilities make it easy for users to sign and manage documents.

Increased productivity: emSigner's workflow automation features reduce manual efforts, minimize errors, and streamline document processing, resulting in increased productivity.
Eco-friendly:

emSigner's paperless approach reduces the environmental impact of printing, mailing, and storing physical documents.
When it comes to emSigner, it is not just another eSignature Solution but a powerful Digital Workflow Platform which complies with all Reg-tech mandates in various global jurisdictions. It is one of the few, if not the only platform in the industry to offer all three types of Electronic Signing, i.e., SES, AES, and QES.
How emSigner works as a Platform?
emSigner simplifies the document signing and management process, making it fast, secure, and efficient. Automating the process, drastically reduces the need for physical signatures and paper-based documents, saving time and resources while increasing security and compliance.
Template creation:

The first step is to create the document that needs to be signed. This can be done using any document editing software.

Document upload:

Once the document is created, it is uploaded to emSigner, where it is stored securely.

Signature placement:

The next step is to place the digital signature fields on the document, indicating where the signer needs to sign. emSigner supports various signature types, including handwritten signatures, digital signatures, and biometric signatures.

Sending for signature:

After placing the signature fields, the document is sent for signature to the signers' email addresses. Signers can access the document from any device and sign it electronically.

Signature verification: Once signed, emSigner verifies the signatures using advanced digital signatures technologies, such as PKI and digital certificates. This ensures that the signatures are authentic and tamper-proof.
Document storage:

After verification, the signed document is stored securely in the emSigner system or a storage destination of your choice. The platform offers integration connectors for popular cloud storage services such as AWS, Azure, etc. This makes it easy to access the document whenever needed and ensures that it is safe from unauthorized access.
How Can You Start Your Digital Transformation Journey with emSigner?
Just in the interest of the readers, let us define Digital Transformation and how this notion connects to emSigner. It is a process of leveraging digital technologies to streamline business processes, enhance customer experience, and drive innovation. One of the key components of digital transformation is digital document management, which involves digitizing document workflows, eliminating paper-based processes, and adopting electronic signatures. This is where emSigner comes in - a powerful digital signature solution that can help you jumpstart your digital transformation journey. Here's how you can get started with emSigner:
Identify the areas where you can benefit from digitization:

The first step is to identify the business processes that can benefit from digitization. This could include contract management, HR onboarding, financial transactions, legal documents, healthcare documentation, etc.

Evaluate emSigner's features and capabilities: Once you have identified the areas for digitization, evaluate emSigner's features and capabilities to see if it meets your requirements. Some of the features to look for include digital signatures, document templates, workflow automation, and integration capabilities.
Choose the right plan:

emSigner offers a range of plans, from basic plans for small businesses to enterprise-level plans for large organizations. Choose the plan that meets your requirements.

Implement emSigner:

After selecting the plan, implement emSigner in your organization. This involves setting up the system, creating digital templates, and integrating emSigner with other systems if required.

Train your team:

Once emSigner is implemented, train your team on how to use the system effectively. This involves demonstrating how to create and sign documents, use templates, and manage workflows.

Monitor and optimize:

After implementing emSigner, monitor the usage and performance of the system. This will help you identify any issues or areas for improvement, and optimize the system to improve efficiency and effectiveness across your internal workflows and processes.
Paperless Office Solution Software - eMudhra's emSigner Demo | Paperless Office with Digital Transformation
By following these steps, you can start your digital transformation journey with emSigner and reap the benefits of digital document management. With emSigner, you can streamline your document workflows, reduce costs, improve compliance, and enhance security, while moving towards a paperless office.