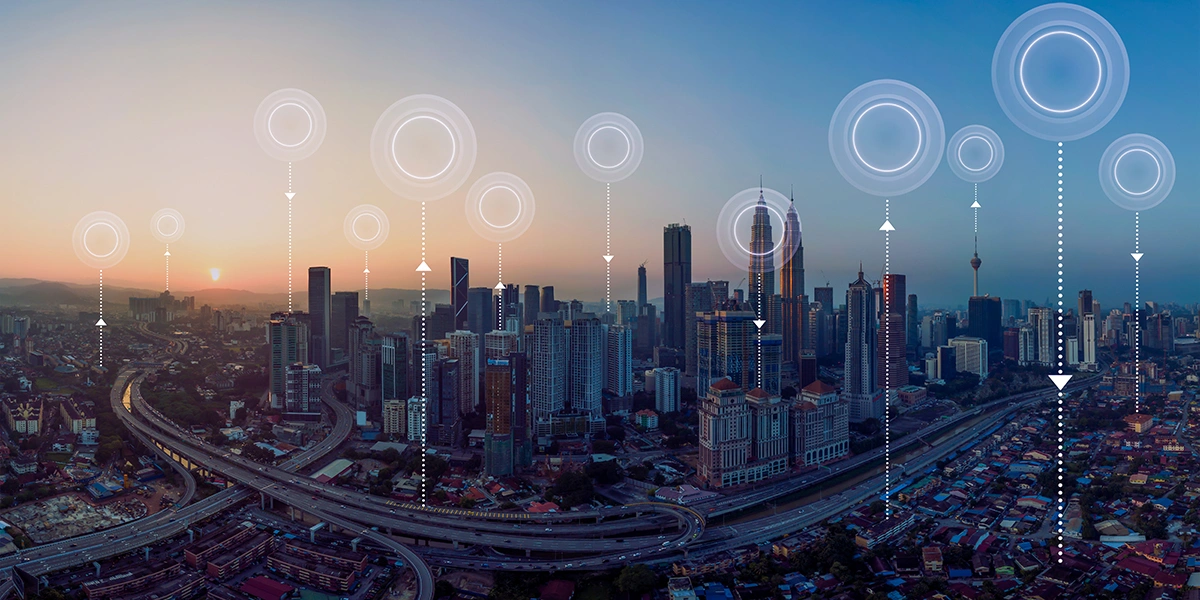 The world we live in is changing. With the radical disruption of business operations and intensified adoption of IoT devices for services, we are faced with a new set of security and identity-related challenges. With services adapting to growing digitization, the deployment of IoT devices has well surpassed the population of humans. Network-connected devices are being rapidly deployed into environments such as healthcare, pharma/life sciences, industrial and manufacturing control systems, and built-in vehicle sensors to start with. And, the potential of IoT applications is enormous across industries.
The development of IoT devices has enabled improved mobility, ease of use, enhanced functionalities, and compatibility in digital operations including service delivery. Despite all the benefits of these network-connected devices, the potential threat of identity security can undermine the trust and safety of the users. Employing PKI (Public Key Infrastructure) in the manufacturing process is the answer to the growing threat of cyberattacks on IoT devices. A sound strategy of PKI-based identity assurance can help in authentication, data encryption, and the integrity of network-connected devices.
Need for Scalable Security Solution: Inbound Risks in IoT Devices
In a world where an identity-first security approach is a prerequisite for building end-user trust, the need for an interoperable and scalable security solution is the driving force behind the deployment of authentication protocols that leverage PKI. Let us look at some of the prevalent security threats that the IoT ecosystem faces:
Weak Authentication:

The use of default credentials set up by manufacturing companies can lead to a weak authentication protocol, which leaves a gaping hole in the security of these connected devices deployed commercially. This significantly increases the chance of malware deployment by hackers.

Poorly Secured Keys:

Securing and storing encryption keys at scale is among the key attributes of inbound risks in IoT devices. Improper storage of asymmetric keys or deployment of symmetric encryption keys can compromise device security.

Poor Encryption:

Deployment of weak algorithms to ensure ease of use results in poor encryption which can be easily breached, thus adding to the risk factors to the IoT ecosystem.

Hardcoded Credentials: hardcoded credentials when embedded into the source code can simplify the access process for both the developers and hackers, which can make the device prone to cyberattacks.
Leveraging PKI for IoT Identity
Leveraging PKI technology adds enormous value while executing an identity-based security solution for connected devices. It ensures authorized user access to applications, systems, and smart devices. To reap the complete benefits of this cutting-edge technology, one must ensure to development of a sound strategy centered around PKI deployment.
PKI technology is well known for its robust security standards enforced through asymmetric encryption and hashing. A well-managed PKI system in the IoT manufacturing and deployment process ensures watertight security when compared to tokens and passwords. Additionally, PKI technology provides asymmetric encryption and is known to have a minimal footprint, rendering it perfect for use in IoT deployments with low computational power and memory.
As per PKI and procedural aspects, the significance of Certificate Policy (CP) and Certificate Practice Statement (CPS) is very critical in the process. A PKI certificate can only be issued by a CA (Certifying Authority). These certificates attach a cryptographically verifiable identity to the devices. Essentially, these certificates are managed as part of the CLM (Certificate Lifecycle Management) process and can be updated or revoked at the individual device level.
The Certificate Policy ensures key generation, storage, backup, recovery, and distribution. The entire process should be well documented and in compliance with the necessary regulatory requirements. Issuing unique certificates from a single trusted Certificate Authority (CA) can simplify the process of device authentication and ensure the high availability of certificates for large-scale IoT deployments, at very low latency levels.
It is important to note that while the principles of IoT remain unchanged, the approach required to fit PKI into the IoT device lifecycle is different from enterprise PKI implementation. IoT ecosystems need PKI to fully support scalability, availability, key generation, key storage, certificate policy and lifecycle management.
Why Choose eMudhra to deploy PKI for IoT Ecosystems?
eMudhra is a Global Trust Service Provider and a CA to issue X.509 certificates in both Public and private certificate scenarios. emSign, eMudhra's Globally Trusted Root For issuance of SSL/TLS certificates, document signer certificates, S/MIME certificates, and Code Signer Certificates, provide a high availability Certificate issuance engine that can help IoT manufacturers automate the entire Certificate Life Cycle Management of Certificates, right from issuance to expiry and renewal for a large volume of IoT devices.
Achieve seamless identity assurance of IoT devices:

Deploy unique certificates for all the devices and ensure these certificates are issued by a Globally accredited CA

On-device Key Management:

Build an audit trail of on-device key generation to define robust Certificate Policy (CP) and Certificate Practice Statement.

Get Code Signing for Data Security:

Preset program on the device to accept only the codes signed using eMudhra Code Signer Certificate to ensure end-to-end security of the IoT device

Get a Full-fledged Certificate Lifecycle Management Solution – With eMudhra, get the required agility to discover new certificates, and revoke or renew certificates on active devices. Manage all the certificates on a single pane of glass.
Our trust service solutions include SSL certificates, IoT certificates, certificates for signing and encrypting for individuals, and PKI solutions for establishing Certifying Authorities.